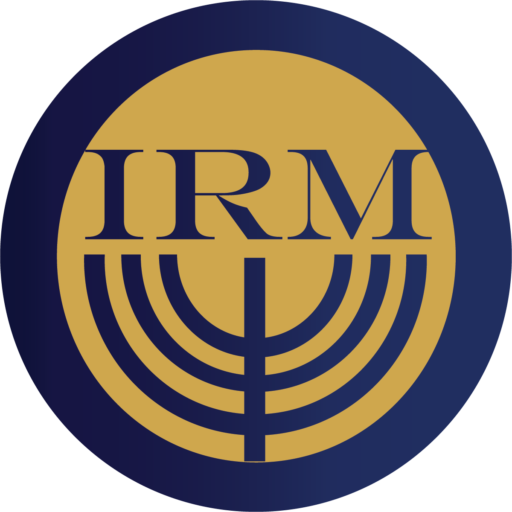 ISRAEL RESTORATION MINISTRIES
"I will say, It is my people: and they shall say, The LORD is my God."
Zachariah 13:9
Chanukah Means Dedication
HOW MUCH DO YOU KNOW ABOUT CHANUKAH?
Chanukah means dedication and marks the dedication of the Temple after the victory of the Jews over Antiochus Epiphanes. Antiochus was a Syrian leader who erected a Greek god Zeus statue in the Jewish Temple, and he sacrificed a pig on the holy altar. The Jewish revolt against the Syrian persecution was led by a man named Judas Maccabees in 164 BC. After the victory, the Maccabean family came to clean and rededicate the Temple, but they found only 1 day's worth of pure oil to light the Menorah Lampstand, but 8 days was needed to produce the pure oil required for the cleansing and illumination. The miracle was that 1 day's worth of oil lasted for 8 days and kept the Menorah illuminated for the cleansing.
Chanukah is a celebration of how God made the light to shine out of darkness and the oil to miraculously last 8 days.
Because of sin we all walk in a state of darkness and need God to dispel our personal darkness as God said in:
Isaiah 59:2 "Your iniquities have separated between you and your God, and your sins have hid his face from you, that he will not hear."
2000 years ago God became a man, the Lord Jesus Christ, to take away our sins that separated us from God as said in:
John 1:29  "The next day John seeth Jesus coming unto him, and saith, Behold the Lamb of God, which taketh away the sin of the world.  When God came into the world, light came into the world."
John 1:4-5 "In him was life; and the life was the light of men. And the light shineth in darkness; and the darkness comprehended it not."  
Isaiah 9:2  "The people that walked in darkness have seen a great light: they that dwell in the land of the shadow of death, upon them hath the light shined.  
John 8:12  "Then spake Jesus again unto them, saying, I am the light of the world: he that followeth me shall not walk in darkness, but shall have the light of life."
In order to put away our sins the Lord Jesus Christ became the ultimate sin offering when all our sins were put on Him and He died for our sins as God said in:  
Isaiah 53:2-11  "For he shall grow up before him as a tender plant, and as a root out of a dry ground: he hath no form nor comeliness; and when we shall see him, there is no beauty that we should desire him. He is despised and rejected of men; a man of sorrows, and acquainted with grief: and we hid as it were our faces from him; he was despised, and we esteemed him not. Surely he hath borne our griefs, and carried our sorrows: yet we did esteem him stricken, smitten of God, and afflicted. But (JESUS CHRIST) he was wounded for our transgressions, he was bruised for our iniquities: the chastisement of our peace was upon him; and with his stripes we are healed. All we like sheep have gone astray; we have turned every one to his own way; and the LORD hath laid on him the iniquity of us all. He was oppressed, and he was afflicted, yet he opened not his mouth: he is brought as a lamb to the slaughter, and as a sheep before her shearers is dumb, so he openeth not his mouth. He was taken from prison and from judgment: and who shall declare his generation? for he was cut off out of the land of the living: for the transgression of my people was he stricken. And he made his grave with the wicked, and with the rich in his death; because he had done no violence, neither was any deceit in his mouth. Yet it pleased the LORD to bruise him; he hath put him to grief: when thou shalt make his soul an offering for sin, he shall see his seed, he shall prolong his days, and the pleasure of the LORD shall prosper in his hand. He shall see of the travail of his soul, and shall be satisfied: by his knowledge shall my righteous servant justify many; for he shall bear their iniquities."
Whoever receives the Lord Jesus Christ as God and Savior will receive forgiveness of sins and eternal life:   
John 3:16-19  "For God so loved the world, that he gave his only begotten Son, that whosoever believeth in him should not perish, but have everlasting life. For God sent not his Son into the world to condemn the world; but that the world through him might be saved. He that believeth on him is not condemned: but he that believeth not is condemned already, because he hath not believed in the name of the only begotten Son of God. And this is the condemnation, that light is come into the world, and men loved darkness rather than light, because their deeds were evil."
Chanukah means dedication. Wouldn't it be wonderful for you to have a personal Chanukah by dedicating yourself to the Lord Jesus Christ as God and Savior. "
Will you come to the Lord Jesus Christ now and let Him be your light?   
Israel Restoration Ministries  P.O. Box 711330, Santee, CA 92071  
1-800-247-3051 – Info@IsraelRestoration.org – IsraelRestoration.org
Israel Restoration Ministries