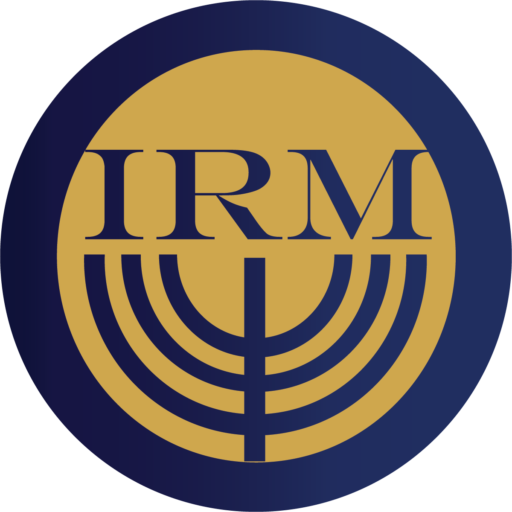 ISRAEL RESTORATION MINISTRIES
"I will say, It is my people: and they shall say, The LORD is my God."
Zachariah 13:9
How You Can Receive The Jewish Messiah
WHY DO WE NEED TO MAKE THE MESSIAH A PERSONAL SAVIOR AND GOD?
The Holy Jewish Scriptures about the Jewish Messiah (Tanakh) teaches that we were all sinners.
"All we like sheep have gone astray; we have turned every one to his own way;…." Isaiah 53:6a.
"The LORD looked down from heaven upon the children of men, to see if there were any that did understand, and seek God. They are all gone aside, they are all together become filthy: there is none that doeth good, no, not one." Psalms 14:2-3
"Behold, I was shapen in iniquity; and in sin did my mother conceive me." Psalms 51:5
"…the soul that sinneth, it shall die." Ezekiel 18:4
WHY ARE WE SO HELPLESS AND NEED THE MESSIAH TO SAVE US?
As the tour of the Bible also showed the Holy Jewish Scriptures about the Jewish Messiah teach that there is no good thing in us and that we need a blood sacrifice atonement for the forgiveness of our sins.
"The heart is deceitful above all things, and desperately wicked: who can know it?" Jeremiah 17:9
"For there is not a just man upon earth, that doeth good, and sinneth not." Ecclesiastes 7:20
"But we are all as an unclean thing, and all our righteousnesses are as filthy rags; and we all do fade as a leaf; and our iniquities, like the wind, have taken us away." Isaiah 64:6
" For the life of the flesh is in the blood: and I have given it to you upon the altar to make an atonement for your souls: for it is the blood that maketh an atonement for the soul." Leviticus 17:11
WHAT HAS GOD OUR MESSIAH PROVIDED TO SAVE US?
The Holy Jewish Scriptures about the Jewish Messiah teach that God the Messiah came to save man by becoming a man and the acceptable sacrifice for our sins just as the Jewish Prophets predicted.
"Rejoice greatly, O daughter of Zion; shout, O daughter of Jerusalem: behold, thy King cometh unto thee: he is just, and having salvation; lowly, and riding upon an ass, and upon a colt the foal of an ass." Zechariah 9:9
"I will raise them up a Prophet from among their brethren, like unto thee, and will put my words in his mouth; and he shall speak unto them all that I shall command him. And it shall come to pass, that whosoever will not hearken unto my words which he shall speak in my name, I will require it of him." Deuteronomy 18:18-19
WHAT IS MY RESPONSIBILITY IN HAVING THE MESSIAH SAVE ME?
The Holy Jewish Scriptures about the Jewish Messiah teach that the Jewish people needed to shed blood for the remission of sins. What must I do?
"Say unto them, As I live, saith the Lord GOD, I have no pleasure in the death of the wicked; but that the wicked turn from his way and live: turn ye, turn ye from your evil ways; for why will ye die, O house of Israel?" Ezekiel 33:11
"Look unto me, and be ye saved, all the ends of the earth: for I am God, and there is none else." Isaiah 45:22
"Kiss the Son, lest he be angry, and ye perish from the way, when his wrath is kindled but a little. Blessed are all they that put their trust in him." Psalms 2:12
"But he was wounded for our transgressions, he was bruised for our iniquities: the chastisement of our peace was upon him; and with his stripes we are healed. All we like sheep have gone astray; we have turned every one to his own way; and the LORD hath laid on him the iniquity of us all." Isaiah 53:5-6
The Holy Jewish Scriptures about the Jewish Messiah teach that God the Messiah died for our sins as the Jewish prophets predicted. Only one person fulfilled these prophecies perfectly and his name means salvation or Yeshua. The Lord Jesus Christ is His title and means He is God (the Lord or Adonai), He is God's Salvation (Jesus or Yeshua), He is God's sent one (Christ or Messiah or Meshiach). The Scriptures teach that we must personally acknowledge and confess Him with our mouth as the Lord and call on Him to save us from our sins.  He died on the cross as your Passover lamb, shed his innocent and sinless blood, was buried and rose again proving He was the true One, Redeemer, and Messiah.
WHAT HAPPENS IF I ACCEPT THE LORD JESUS CHRIST AS MY LORD AND SAVIOR?
When we accept the Lord Jesus Christ as our personal Lord and Savior the Scriptures teach that God gives us a new heart, a new spirit, and promises that one day we'll see God and be with Him forever.
"A new heart also will I give you, and a new spirit will I put within you: and I will take away the stony heart out of your flesh, and I will give you an heart of flesh. And I will put my spirit within you, and cause you to walk in my statutes, and ye shall keep my judgments, and do them." Ezekiel 36:26-27
"I will ransom them from the power of the grave; I will redeem them from death…" Hosea 13:14a
"For I know that my redeemer liveth, and that he shall stand at the latter day upon the earth: And though after my skin worms destroy this body, yet in my flesh shall I see God: Whom I shall see for myself, and mine eyes shall behold, and not another; though my reins be consumed within me." Job 19:25-27
HOW CAN I ACCEPT AND RECEIVE THE MESSIAH AS MY SAVIOR?
The Holy Jewish Scriptures about the Jewish Messiah teach that we must repent (denounce and turn around) from our unbelief and turn to believe on the Lord Jesus Christ, your Passover Lamb, your Salvation, your Redeemer, your Savior, your Messiah and your God. Will you behold Him as your God today?
"To day if ye will hear his voice, Harden not your heart, as in the provocation, and as in the day of temptation in the wilderness…." Psalms 95:7b-8a
"Boast not thyself of to morrow; for thou knowest not what a day may bring forth." Proverbs 27:1
The Scriptures predicted the Messiah's first coming. He was not just a holy man or great teacher. He was the One spoken of by the Jewish prophets who would redeem the Jewish people from their sins, and will today become your Savior if you will humble yourself and ask Him to come into your heart, to save you, forgive you, and redeem you as His own.
Pray a simple prayer from your heart to God today, but you must truly be repentant and mean these words from your heart.
"Dear God, I know that I am a sinner, and I deserve the hell of eternal punishment for my sins. I now repent by believing and receiving the Lord Jesus Christ as my God and Savior. I know, Lord Jesus that you love me and came to earth to die as my Passover Lamb and to atone for my sins with your blood. I ask for your forgiveness of all my sins, knowing that you died for me and paid my penalty for me. Today I receive you as my God and Savior. Help me to not fear others and not be ashamed of you as I seek to live for you. Thank you Lord Jesus Christ for saving me today, Amen."
If you have prayed this prayer or one like it from your heart, and have received the Lord Jesus Christ as your God and Savior, please contact Israel Restoration Ministries at 1-800-247-3051 or write us at P.O. Box 711330, Santee, CA 92071.
Israel Restoration Ministries